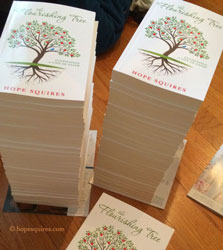 My publisher Lulu goofed, and I have an unexpected stack of books at my house. So starting next week, I'll be giving some of them away. Yep — for free!
Just curious: what's the most fun book giveaway you've ever participated in? What's the most fun prize you've ever won? If you're someone who never wins anything, maybe this book giveaway will be the one when you finally win something.
Look for details next week!